Five Steps to Custom Lanyards

Lanyards are quite famous and effective branding items for companies, groups, and other organizations. When staff wearing lanyards that displaying their organizations' logo or slogan to attend meetings or events, there form vivid advertisements. They seem to be the standard for corporate identity, just like a business card. So the purchase demand for lanyards has been steady steam.
Today let me show the five easy steps to fulfill the design of customized lanyards with suppliers.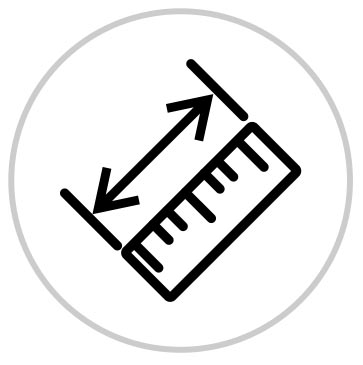 1. DECIDE SIZE:
Size can be specified to meet the customized requirement.
Here are standard lanyards sizes for reference.
| | |
| --- | --- |
| Width x Length (mm) | Width x Length (inch) |
| 10mm x 900mm | 2/5" x 36" |
| 12mm x 900mm | 1/2" x 36" |
| 15mm x 900mm | 5/8" x 36" |
| 20mm x 900mm | 3/4" x 36" |
| 25mm x 900mm | 1" x 36" |

When added with the release buckle, the front band size will be 100mm(4") or 120mm(5").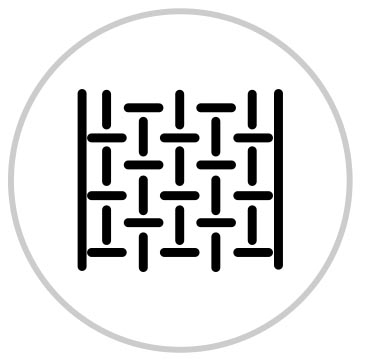 2. CHOOSE MATERIAL:

Different lanyards band material has its advantage and features. You could choose the right one on the clients' request. Or make recommendations based on the clients' industry, market characters, and other factors. This part, I will introduce in the next article.
Here are our common material:
Polyester, Nylon Satin, High density, Tubular, Twill, Tubular knitting, Round cord, Ribbon, Two-tone, Weaved reflective string, Reflective lanyard, Gradient rainbow stripes, Medal ribbon, Cotton band, Elastic band.
The other unique material:
Neoprene, Rubber PVC, PU leather, Felt, Woolen felt, Jeans, Fur stitched, LED, etc.
Of course, if you spot anything that we haven't picked up yet, please do send us a reference with a brief inquiry (sales@ibetterplus.com). We love enriching our business range with exciting new items.
See our photos reference of materials below: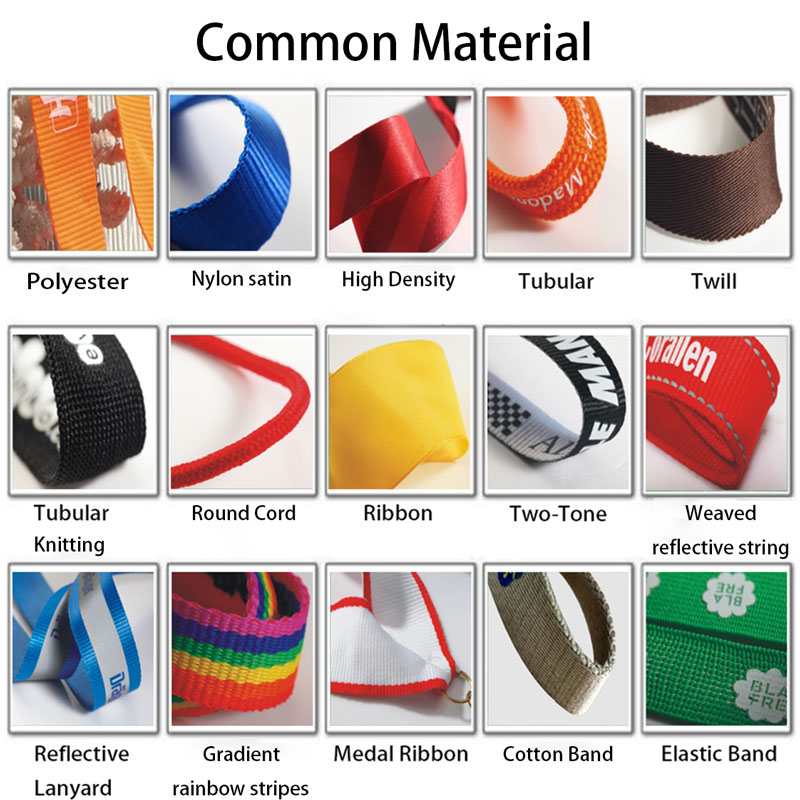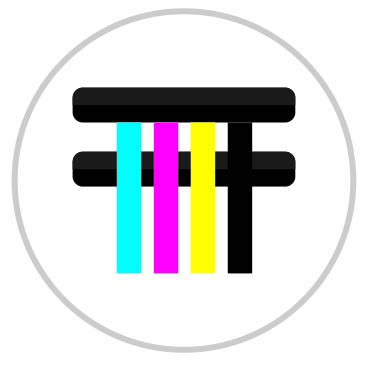 3. CONFIRM LOGO PROCESS AND COLORS:
Based on a specific material, the logo process will be limited to one or two. We will introduce this later. When these two parts cannot coordinate, we suggest that you give priority to the logo process because the way to display the logo will mostly represent the clients' image.
Our typical logo process:
Dye-sublimation printing, Silkscreen printing, off-set printing, Jacquard, Weaving band 2 in 1, Duplex printing, 3D silk printing, Silicone printing, Glitter printing, Foam printing, PVC label added, Glow in the dark logo.
Also, you need to confirm the logo imprinted on a single side or both sides.
Welcome to inquiry us(sales@ibetterplus.com), if not find your desired logo process here.
See the photos reference below: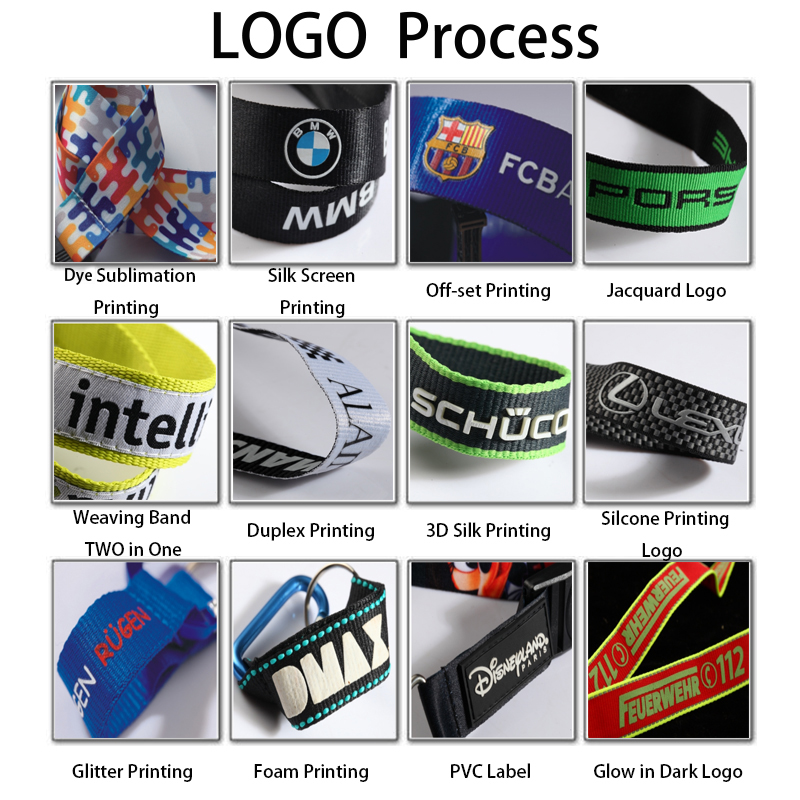 Colors' confirmation is essential to us. We could meet your requirement based on the PMS number.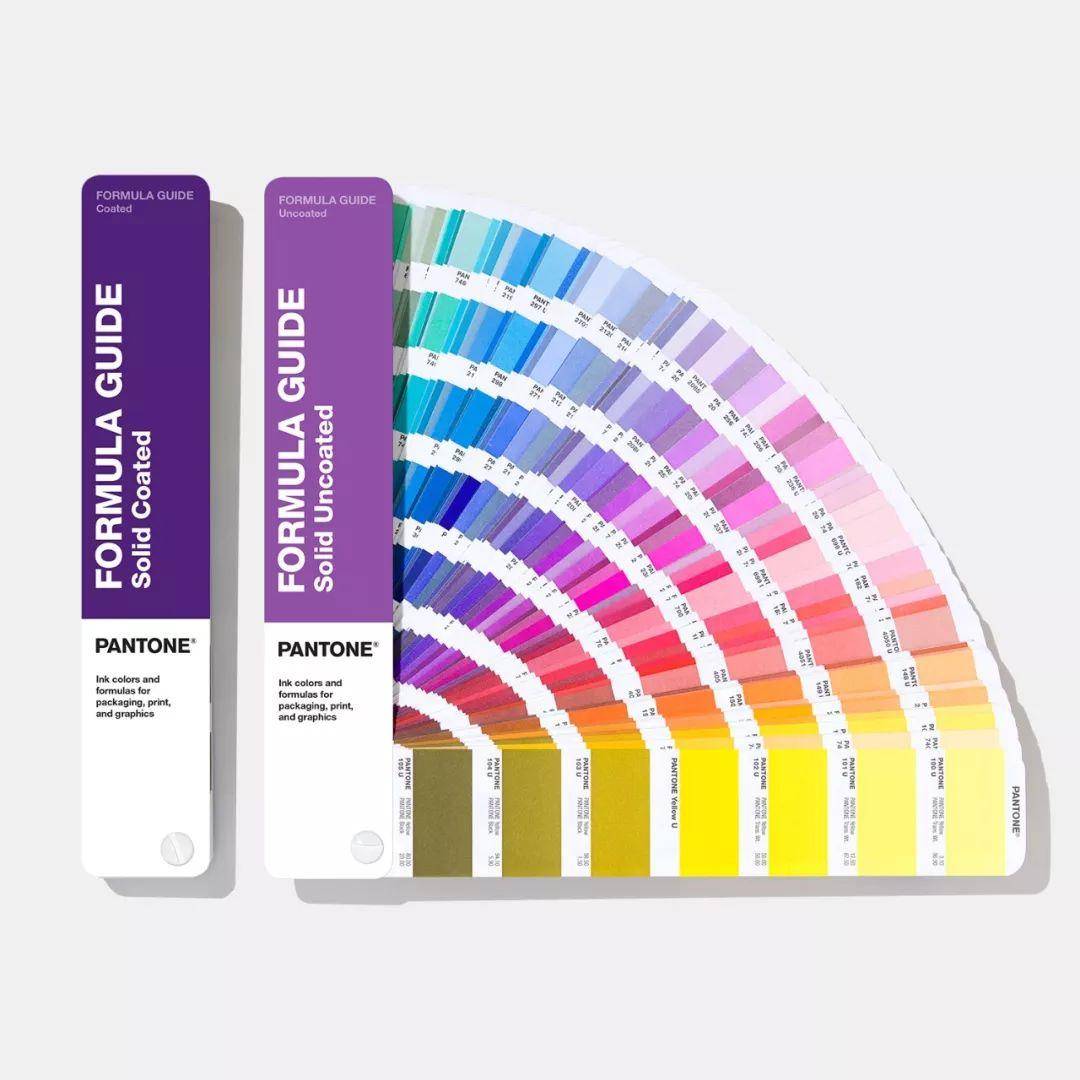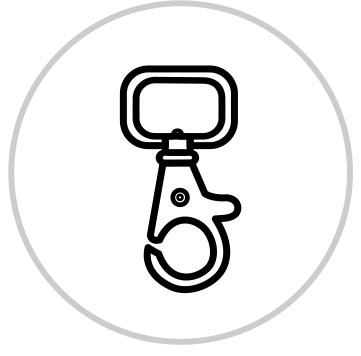 4. SELECT ACCESSORIES:
Before adding accessories, there are three regular types available: Single clip, Open-ended, or Dual Clip. Decide on type then select the accessories for your lanyards.
Standard attachments: Lobster claw, Oval hook, Swivel snap hook, Swivel hook, Carabiner Hook, Carabiner, Bulldog clip, Split-ring, D ring, Badge reel, Plastic lobster claw, Plastic hook, Plastic swivel hook, Mobile cord, Mobile attachment.
Notice: Customers in different areas might name them differently. So the name is not the most important. Choose the shape and material, and you also have color options for these. Then send the requirement to us( sales@ibetterplus.com). No need to worry about the size, we will match them as your lanyard size. Just let us know if you need more.
See our reference accessories photos below: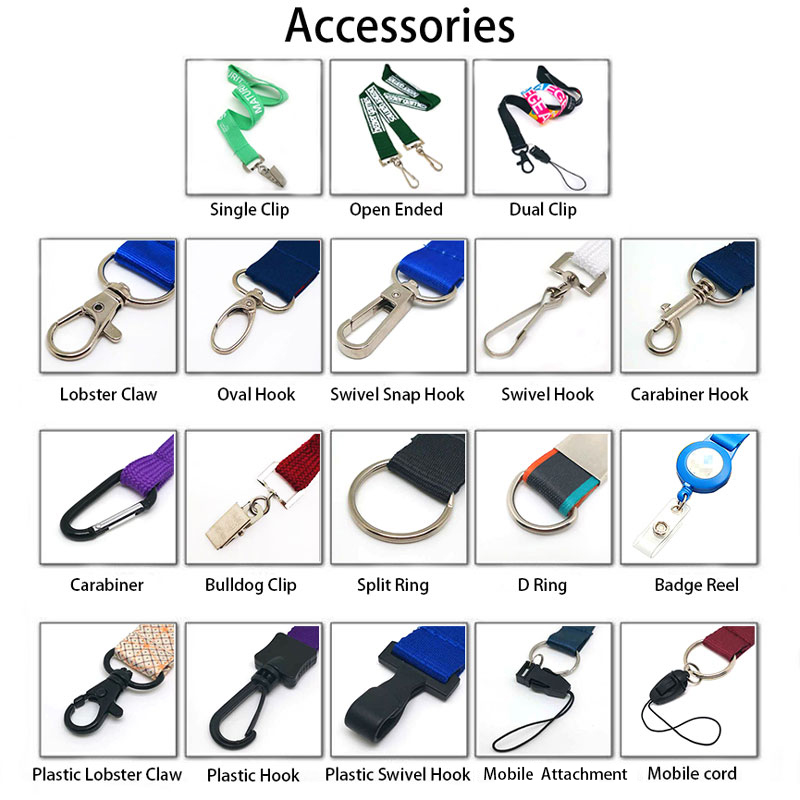 5. SELECT STITCHING PART & ADDITIONAL OPTION:

The stitching part is where we connect two bands.
Our standard stitching part: Normal sewing, V-shape stitching, Rivet, Metal clamp, Flat metal clamp.
An additional option is a part to upgrade the whole design.
Our standard additional options include Length adjuster, Safety buckle, Release buckle, Bottle holder, Bottle opener, Swivel Buckle.
If you haven't find the eye-catching one, feel free to contact us (sales@ibetterplus.com). We will find a solution for you.
See the stitching part and additional option reference photo below: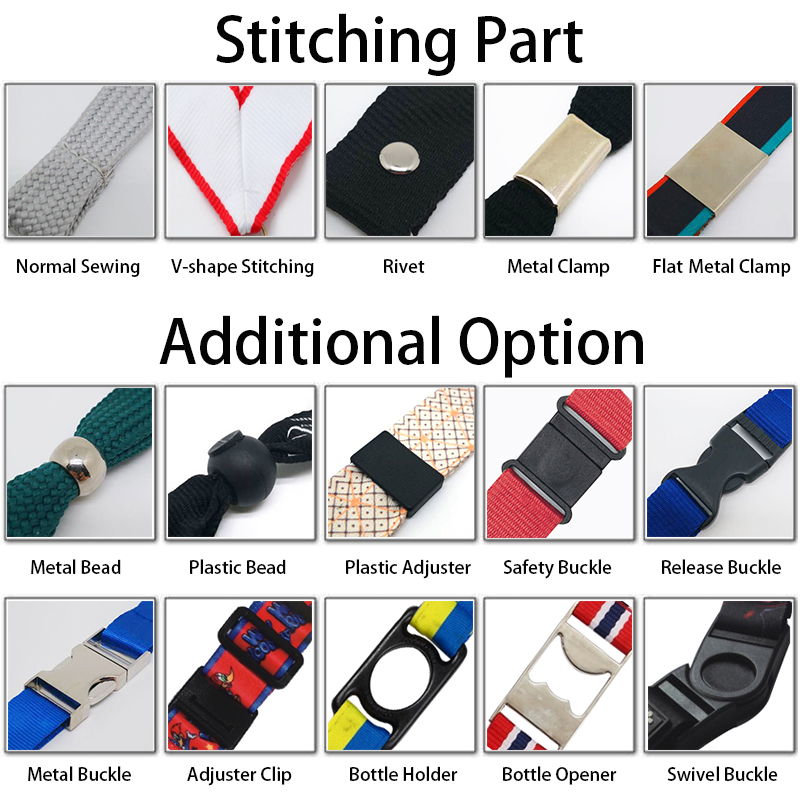 With these five steps, you complete your customized lanyards.

Better Plus focuses on supplying all kinds of webbing lanyards, straps, keychains, wristbands, belt, pet leashes, shoelaces, etc. We aim to offer our products with superb quality, highly competitive prices, and fast delivery service. With our useful information, start our sincere cooperation now(sales@ibetterplus.com). We are always here to help.