What's REMOVE BEFORE FLIGHT?
They're common on jets and small aircraft to indicate a part, such as a pin or cover, that needs to be removed before the plane takes off.
What's REMOVE BEFORE FLIGHT keychain?
It is an embroidery or weaving key tag, regularly used in aviation and motor lines. White text on red bands is a popular choice. But we could provide custom designs with various color options.
.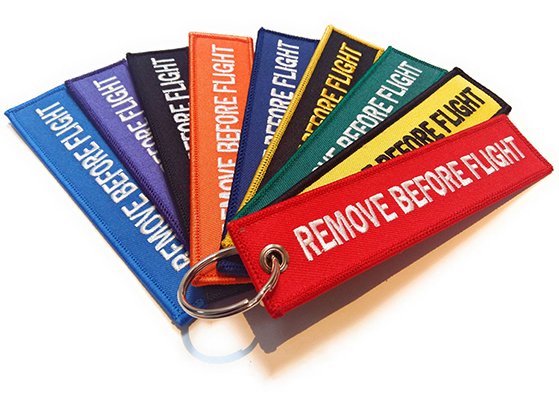 Nowadays, these aircraft tags are used as Goodies, in particular in the form of embroidered or woven keychains that can be customized for the purpose of promoting a brand or a company. In most cases, you will find the brand name and logo embroidered on the keychain.